Plastic garden mesh
can be used in a wide range of applications in the garden and is an excellent choice for protecting plants. Available in may roll sizes, mesh holes sizes and grades, it is a highly durable and re-usable product. It is also rot proof and UV stabilised making it an environmentally friendly option.
The types of plastic used to make garden netting vary by material and can be divided into High-Density Polyethylene (HDPE) and Low-Density Polyethylene (LDPE). HDPE is an extremely strong, rot-resistant and long-lasting type of plastic that is commonly used in milk jugs and detergent bottles. It is also a popular choice for hydroponic and aquaponic growing systems due to its heat tolerance.
This type of plastic is often a cheaper option than other types, but can have some drawbacks. It can leach into the soil and can contain BPA, a toxic compound that has been linked to several health problems.
It can also be difficult to use as a weed barrier because it blocks sunlight and prevents nutrients from being transferred to the roots of weeds. It is recommended to cover weeds with a layer of compost or organic mulch before using this type of plastic in the garden.
If the mesh is too tight, it can be a source of heat stress for your plants. To combat this, place the netting over stakes that are pounded into the ground a few inches above the plants.
In addition, if you have rabbits or other animals that like to burrow underneath your fences, this type of plastic netting can be useful in blocking their entry into the garden. However, if rabbits are a persistent problem in your area, this netting needs to be at least two feet tall and have several inches of it buried in the soil to block them from entering the garden.
This kind of plastic can be a cost-effective alternative to metal wire mesh, especially if you are looking for a lightweight solution that will not damage your fruit or vegetables. It can be used as garden fencing, plant support netting, screening for anti-birds and general plant protection.
Aside from its versatility, plastic trellis net is a durable, reusable, and affordable solution to help your plants grow and thrive. It is also available in a variety of colors, making it easy to match it to your yard's landscape and garden style.
The mesh can be made from a wide range of base resins, such as polyethylene (PE) or polypropylene (PP). Both offer good chemical resistance and are inexpensive to manufacture. Other resins, such as polytetrafluoroethylene (PTFE), are also available.
Unlike wire, which has to be cut to create a mesh, this type of plastic can be formed into a variety of shapes and styles. It can also be woven, welded or spun to create a different finish and texture.
One of the most common uses of this type of plastic is in a vegetable garden to protect crops from birds, slugs, and other pests that can harm or destroy produce. In fact, this mesh is sometimes even used as a protective barrier against hail and snow.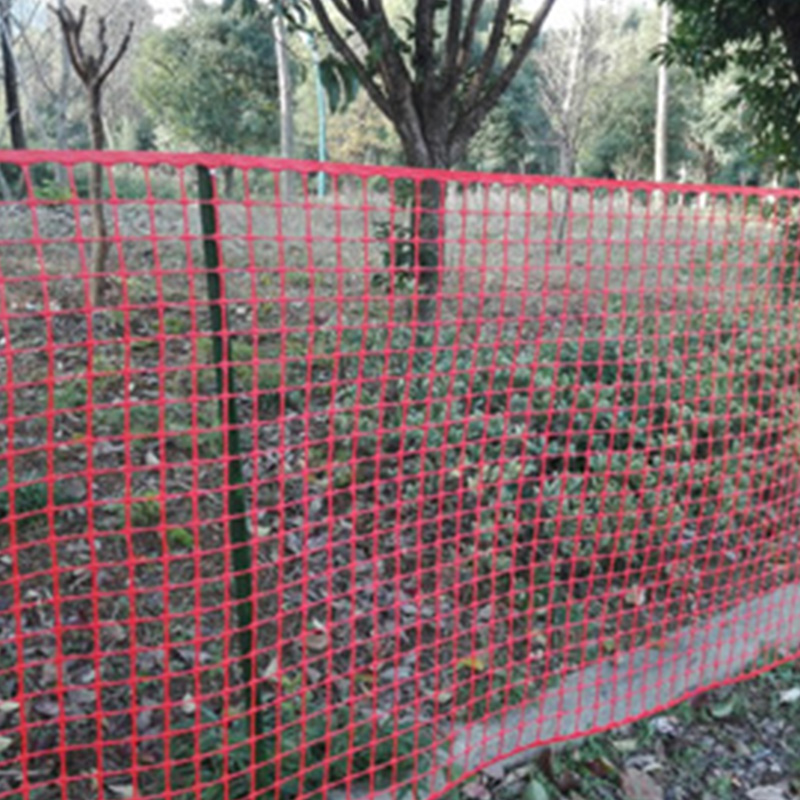 This durable and rigid plastic square mesh is also called as multi-purposed fence and garden fence, it is widely used in the home, commercial businesses and farm areas with its good performance of none-splinters, smooth edges and anti-rust. 
It is easy to install a screen for flower or vegetable gardens, a trellis for climbing flowers or plants, a termporary fence for newly planted shrubs and trees, or a compost bin.