Orange&Yellow barrier netting
protects workers and people from potential hazards as it provides a visual warning with its bright colours. It is mobile, lightweight, flexible, weather durable and can be erected in minutes. The systems are ideal for use on construction sites, roadworks, restricted access areas and crowd control.
Safety fencing is made from high density polyethylene with UV stabilizers for long lasting protection against harsh environmental conditions, such as rain, snow or sun exposure. This safety barrier fence is also available in a variety of weights and grades to suit your particular requirements.
The color of a safety net is often the most important feature. It can be used to call attention to a safety zone, such as a construction site or hazardous area, or it can be used to discourage animals from straying into a hazardous area.
When used at a construction site, perforated, waist-high orange fencing can serve as a signal that the area beyond a temporary barricade should not be crossed. This visual warning helps reduce the risk of accidents at construction sites, such as slipping and falling. It can also be used as a deterrent against deer and other animals from straying into a highway.
It can be used for cordoning off specific areas at a construction site, a roadwork project or to section off a skiing area. The polypropylene material is strong, highly visible, and flexible for easy deployment. It is also rot proof and will not damage plants, trees or shrubs in the area.
These barrier nettings can be erect quickly using metal shepherd's crook fencing pins that are electroplated with fully protected galvanised steel. Each fence pin is attached to a steel pin rail, which is then secured by cable ties or wire.
This type of barrier netting is also available in black. It can be used to deter birds such as pigeons, gulls, sparrows and crows from accessing large indoor or outdoor spaces. It can also be used to pen birds like chickens and ducks for a short period of time.
There are several types of barrier nettings that are designed to protect buildings from birds. There are heavy-duty bird nettings that are primarily designed with UV-stabilized polyethylene mesh, and they are ideal for preventing birds from entering building or warehouse areas.
Similarly, there are other types of barrier nettings that are specifically designed to keep birds from getting onto or into a roof. These are often installed at big box stores, aircraft hangars and warehouses.
Boundary nettings are also commonly used to close off areas around a garden or campsite. They can also be used to close off ponds or streams.
The universal boundary netting is also commonly used to pen poultry, such as chickens and ducks. It is also used to close off beds or pens for climbing plants.
The boundary netting is a great choice for preserving sensitive areas, such as tree pits and wildlife habitats. It can also be used for closing off a parking lot, a playground or any other area that needs to be temporarily restricted.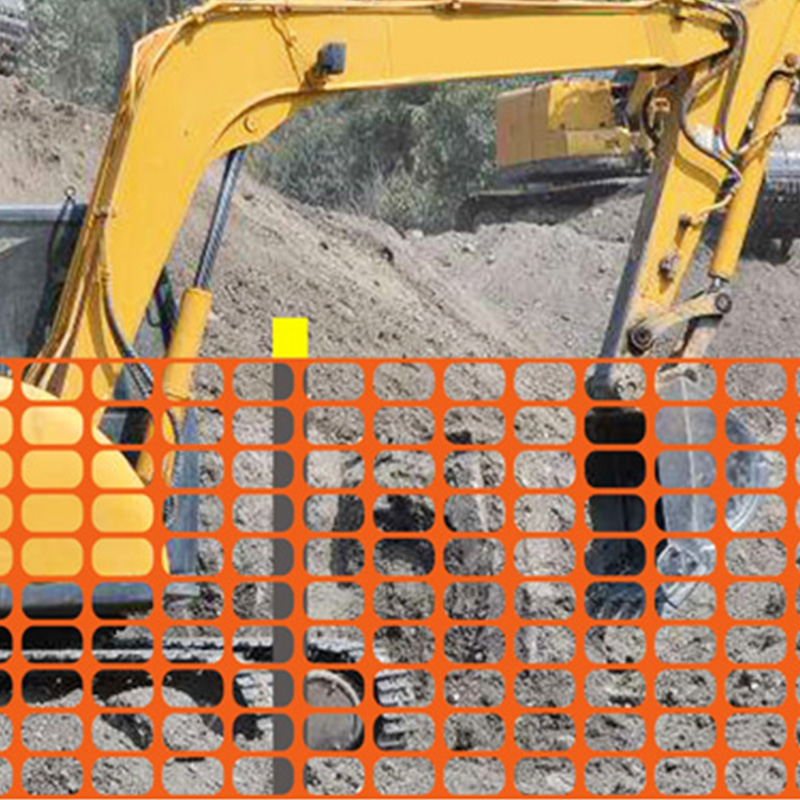 Safety fences are also known as warning barriers and snow fences. The main color is orange, designed for warning. The main grid is rectangular and oval. Widths vary from 1m to 1.8m.
It uses HDPE as the main raw material, adds UV, and is made by plasticizing.
With our extensive experience in the field of extruded wire mesh, we divide safety fences into SR series and BR series to satisfy discerning customers and complete our product specification range.