Plastic poultry netting
is a great way to keep your chickens safe from predators. It is available in many different sizes, shapes and styles. It is also very easy to use. This type of netting is perfect for a variety of different applications including:
Poultry Wire
Chicken wire is a common fence barrier used to protect poultry in their run or coop. It is not an effective predator deterrent, but it is a great choice for keeping birds inside a designated space, or when you do not have crafty predators or livestock guardian dogs.
Hexagonal Plastic Poultry Netting
Hexagonal poultry netting is a lightweight alternative to steel poultry wire. It is UV stabilized, strong, durable and rot resistant. It is also easier to work with and cut than stainless steel chicken wire or welded poultry netting.
It is also less expensive than a similar product made of steel. It is ideal for enclosing a poultry pen or run, and can be easily cut to the exact size you need.
The mesh is thicker than the flat strands of traditional metal poultry netting. This will prevent your chickens from being able to escape and gnaw on the edges of the netting.
Raccoons, opossums and weasels are a common problem for henhouses. They are very smart and can figure out how to open simple locks. Make sure to invest in a good raccoon-proof lock.
Foxes and Coyotes are another common problem for henhouses. They can chew through a simple wire fence and will often dig their way in if you do not have a protective perimeter around your coop.
Bears and other large mammals have also been known to eat chickens and cause damage at the coop. These predators can be extremely difficult to defend against, so a well-built fence is essential for a successful poultry operation.
Semi-Permanent Fencing versus Temporary fencing
If you need to move your chickens from one area of the property to the next frequently, then a temporary (move daily or weekly) fence is probably the better option. This type of fence is lighter and easier to manage than a semi-permanent (move seasonally) fence, but it does not withstand the weather as well.
You may want to consider a semi-permanent fence if you need a stronger, more permanent solution. It will be more durable and resistant to weather, however, you will need to be more skilled in installing it.
A permanent fence is a bit more expensive than a temporary one, but it will be more robust and designed to withstand harsh weather conditions. You should also make sure you have the proper tools to install it, such as a hammer and nails, or the right tools for cutting and bending the wires.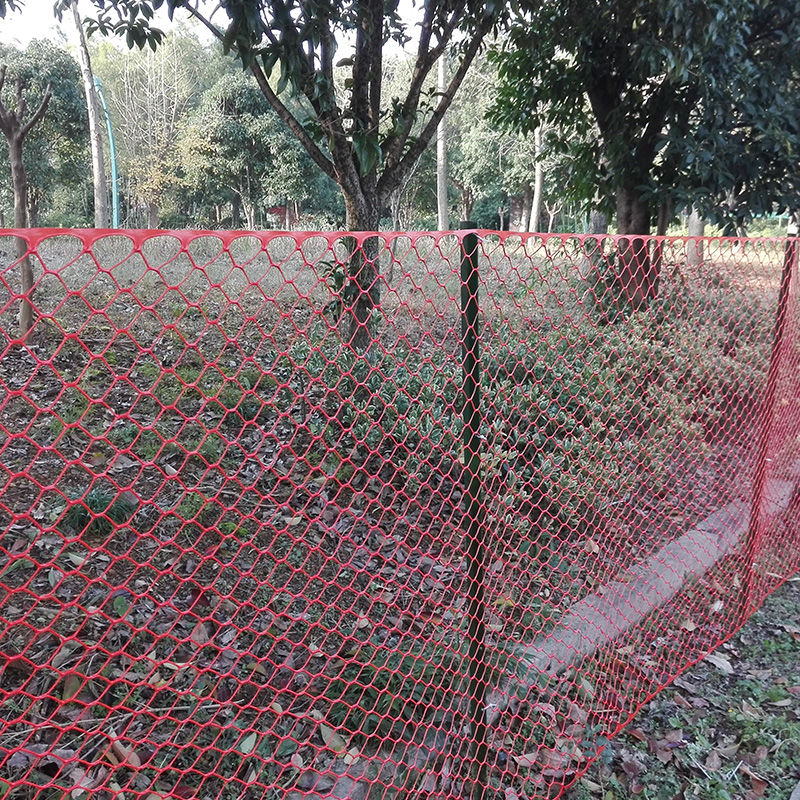 Hexagonal mesh is mainly called as poultry net, widely used in caging poultry and isolating the other animals or farm areas. 
Also it can be used between railings and split the rail fence. 
With no sharp edges, it is easy to intall and take down without danger.