Plastic poultry netting
is a versatile solution for enclosing poultry runs, pens or cages. It is lightweight, easy to install and will not rust or corrode. It is a great option for farmers looking to keep their livestock and poultry safe, secure and well-fed.
Keeping Predators Out
One of the biggest concerns for any chicken or duck owner is predators. From raccoons to foxes, coyotes to badgers, there are plenty of predators that can eat your birds and even cause serious health problems if they are not properly contained.
However, it doesn't have to be that way. The best type of predator deterrent is a physical barrier such as a fence or netting that is difficult for an animal to dig or jump over.
You can find various types of netting that will do the job for you, but there are some that are better than others. These are a few of the most common types of netting that you can use to keep predators out:
Hexagonal Poultry Netting
Hexagonal poultry netting is made of high density polyethylene or polypropylene, which is a more durable alternative to traditional chicken wire mesh. It is UV stabilized and can be used for a long time. It is also softer than the metal poultry netting, so it will not hurt your poultry.
The material is 100% recyclable, so it is eco-friendly and will not harm the environment. It is ideal for breeding and protecting little chickens and ducks.
It can be used for a number of different purposes such as screening, garden enclosures and flower beds. It is very durable and can withstand most kinds of weather conditions.
Despite its name, it is not actually designed to be used as a permanent barrier to predators. It is more suited for temporary fencing if you are moving your flock frequently between areas.
Temporary netting is easier to manage than semi-permanent netting, and it's much less expensive as well. It is not as strong or durable as semi-permanent netting, but it will keep out most types of predators as long as it's installed properly.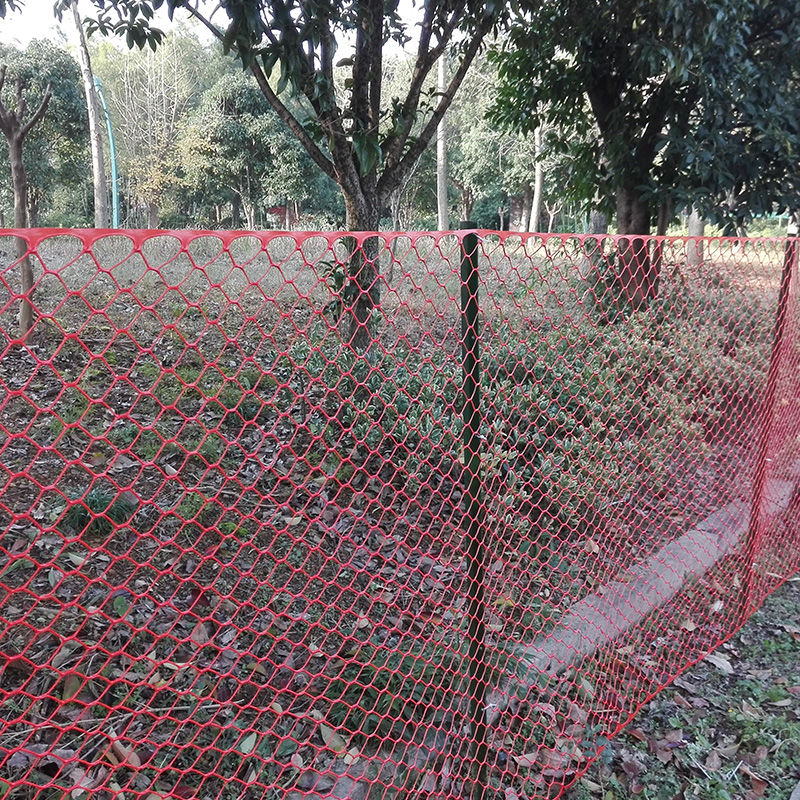 Hexagonal mesh is mainly called as poultry net, widely used in caging poultry and isolating the other animals or farm areas. Also it can be used between railings and split the rail fence. With no sharp edges, it is easy to intall and take down without danger.
Feature:
With no sharp edge
Flexible and re-usable
Ageing resistance
Easy to install and take down