As people become more environmentally conscious, they are seeking out eco-friendly solutions to everyday problems. For gardeners, one solution to consider is plastic square mesh. While some may be hesitant to use plastic in their gardens, there are many surprising benefits to using this material for plant support, weed control, and more.
One of the main advantages of using plastic square mesh in your garden is its durability. Unlike traditional metal mesh, plastic mesh does not rust, corrode or rot, making it a long-lasting solution. This durability also means that it can withstand harsh weather conditions, which is especially useful for gardeners who live in areas with heavy rain or snowfall.
Another benefit of
plastic square mesh
is that it is easy to work with. It can be cut to size with scissors or a utility knife, and it is lightweight, making it easy to move and install. This makes it an ideal material for gardeners who like to customize their plant support structures to fit their specific needs.
Plastic square mesh is also an excellent option for weed control. When placed over soil, it prevents weeds from growing through, reducing the amount of time and effort required to maintain a garden. This can be especially useful for those who want to reduce their use of herbicides and other chemicals in their gardening practices.
In addition to weed control, plastic square mesh can also be used for plant support. It is ideal for supporting climbing plants like tomatoes, cucumbers, and peas, as well as for creating trellises for flowering vines. This support helps to keep the plants off the ground, allowing for better air circulation and reducing the risk of disease and pests.
One more benefit of using plastic square mesh in your garden is that it is recyclable. When it has reached the end of its useful life, it can be recycled and turned into new products, making it an eco-friendly option. This is especially important for gardeners who are looking to reduce their environmental impact.
In conclusion, plastic square mesh is a versatile and eco-friendly solution for gardeners looking to support their plants, control weeds, and reduce their environmental impact. Its durability, ease of use, and recyclability make it an excellent choice for any gardener, whether they are a beginner or an experienced pro. So next time you're planning your garden, consider incorporating plastic square mesh into your plans for a more sustainable and successful growing season.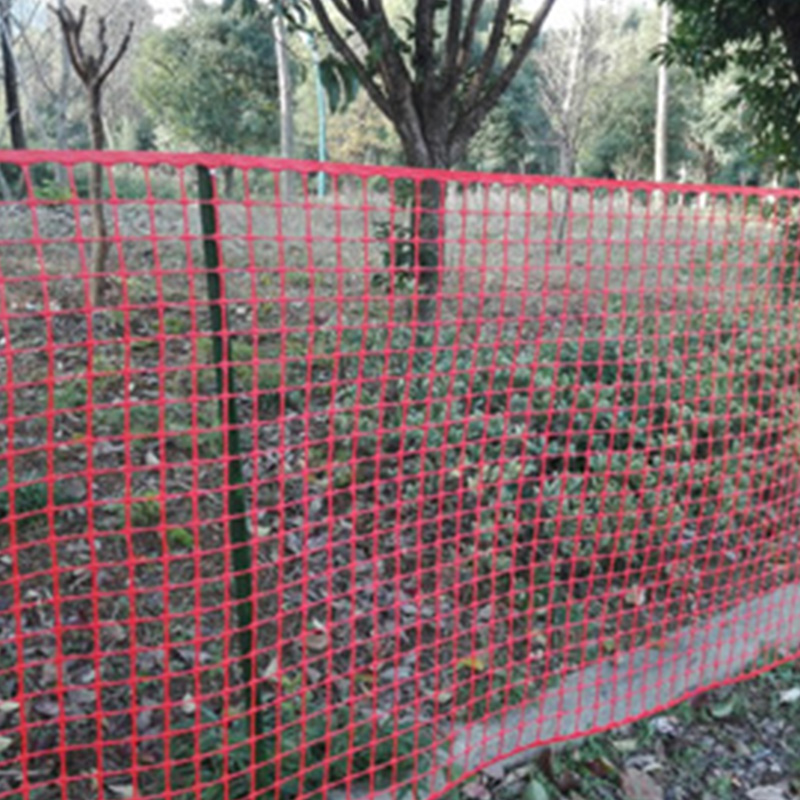 This durable and rigid plastic square mesh is also called as multi-purposed fence and garden fence, it is widely used in the home, commercial businesses and farm areas with its good performance of none-splinters, smooth edges and anti-rust. 
It is easy to install a screen for flower or vegetable gardens, a trellis for climbing flowers or plants, a termporary fence for newly planted shrubs and trees, or a compost bin.