Poultry farming is an essential component of the global agriculture industry, providing a critical source of protein for millions of people worldwide. However, traditional farming methods have often resulted in less-than-ideal conditions for both the birds and the farmers. Fortunately, advancements in technology and materials have revolutionized the industry, and one such innovation is the use of plastic netting.
Plastic poultry netting
is a lightweight, durable, and cost-effective material that can be used in various applications in the poultry farming industry. Its flexibility and strength make it ideal for constructing pens, enclosures, and fences for poultry farms. This material is resistant to wear and tear and can withstand harsh weather conditions, making it a long-lasting solution for poultry farmers.
One significant benefit of using plastic netting in poultry farming is that it provides an excellent alternative to traditional materials such as wood or metal. These materials are often heavy, difficult to move, and can deteriorate quickly due to exposure to moisture and animal waste. On the other hand, plastic netting is lightweight, easy to install, and can be cleaned quickly, ensuring the health and hygiene of the birds and the farm.
Additionally, plastic netting is an environmentally friendly solution for poultry farming. It is made from recycled materials and can be recycled again once it has reached the end of its useful life. This aspect makes it a sustainable choice for farmers looking to reduce their environmental footprint.
Another advantage of plastic netting is its versatility. Farmers can use this material to construct a range of enclosures, including cages, aviaries, and pens. The flexibility of the plastic netting allows farmers to create custom-made structures that can accommodate their specific needs, such as size, shape, and location.
Furthermore, plastic netting is a cost-effective solution for poultry farmers. Its low cost and long lifespan make it an economical choice, especially for farmers operating on a budget. The lightweight nature of the material also means that it is easy to transport and install, reducing labor costs and time spent on construction.
In conclusion, plastic netting is an excellent solution for modern poultry farming. Its durability, versatility, and sustainability make it an attractive option for farmers looking to enhance their operations while reducing their environmental impact. By revolutionizing the way we farm poultry, plastic netting is helping to create a brighter and more sustainable future for the industry.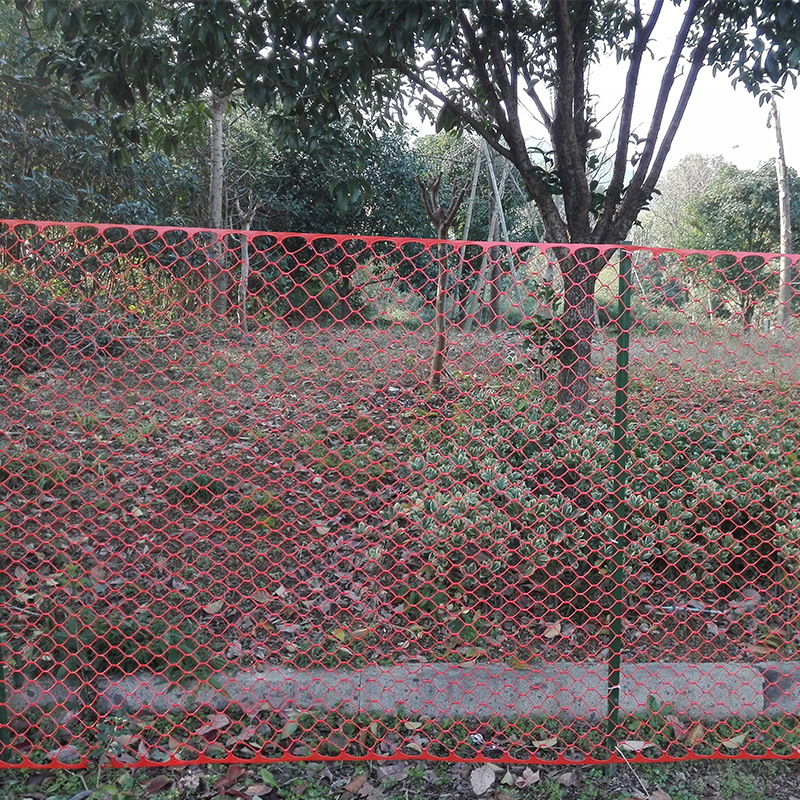 Hexagonal mesh is mainly called as poultry net, widely used in caging poultry and isolating the other animals or farm areas. 
Also it can be used between railings and split the rail fence. 
With no sharp edges, it is easy to intall and take down without danger.