In any work environment, safety should always be a top priority. This is particularly true in areas where there are hazards that pose a risk to workers or the general public. One of the most common tools used to ensure workplace safety is the orange safety fence. This type of fencing is specifically designed to create a barrier between people and potentially dangerous areas.
But what makes orange safety fence so effective? Here are some of the key reasons:
Visibility
One of the most important features of
orange safety fence
is its high visibility. The bright orange color stands out against most backgrounds, making it easy to see from a distance. This is particularly important in areas where workers may be wearing high-visibility clothing or other gear that can blend in with the surroundings.
Flexibility
Orange safety fence is also highly flexible, which makes it ideal for use in a variety of settings. It can be easily rolled up and transported from one location to another, making it a convenient option for temporary job sites. It can also be shaped and molded to fit around obstacles, such as trees or other structures, which can be especially helpful in areas where space is limited.
Durability
Another important feature of orange safety fence is its durability. It is typically made from high-quality materials that can withstand exposure to the elements, such as sunlight and moisture. This means that it can be used for extended periods of time without deteriorating, which can help reduce the need for frequent replacement.
Safety
Of course, the primary purpose of orange safety fence is to ensure workplace safety. By creating a visible barrier around potentially hazardous areas, it can help prevent accidents and injuries. It is particularly useful in construction sites or other areas where there may be heavy machinery or other equipment that poses a risk to workers or bystanders.
Overall, orange safety fence is an essential tool for ensuring workplace safety in a variety of settings. Its high visibility, flexibility, durability, and safety features make it an ideal option for creating barriers around potentially hazardous areas. By using orange safety fence in your workplace, you can help ensure that everyone stays safe and healthy on the job.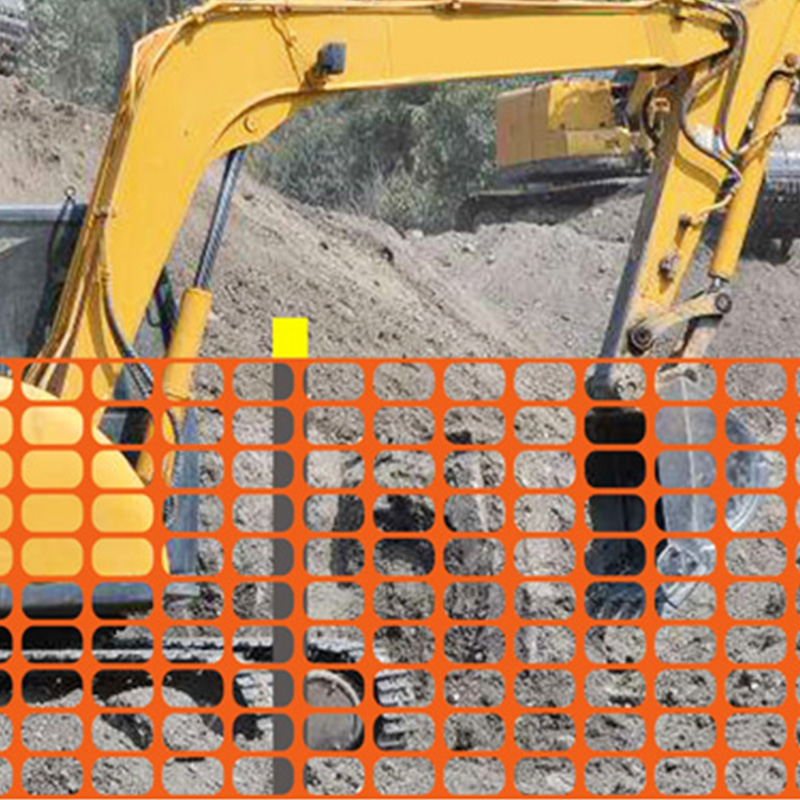 Safety fences are also known as warning barriers and snow fences. The main color is orange, designed for warning. The main grid is rectangular and oval. Widths vary from 1m to 1.8m.
It uses HDPE as the main raw material, adds UV, and is made by plasticizing.
With our extensive experience in the field of extruded wire mesh, we divide safety fences into SR series and BR series to satisfy discerning customers and complete our product specification range.