Plastic poultry netting
is made of fine polypropylene mesh and is not designed to withstand physical attack. It is a cheaper alternative to the more expensive and permanent type of fencing. Adjustable posts are used to secure the plastic meshing. If the plastic meshing is damaged, adjusting the posts will make it more secure.
Plastic poultry netting is used in a variety of applications, including poultry farming, the chemical and petroleum industries, aquaculture, and the construction of spring and auto back mattresses. It is also used in road bases and air conditioning netting. Plastic poultry netting is easy to install and can be purchased in rolls to save time and money.
Plastic poultry netting is available in a variety of materials, including polypropylene and virgin polyethylene. It is available in different sizes and can be cut to any shape required. Its properties make it ideal for a variety of poultry-related applications, including protecting your garden from birds and preventing damage to grain and other crops. It also has numerous other applications, including bird protection, and hail and debris netting.
Another benefit of plastic poultry netting is its durability. It can withstand pressure washers, steam, and rough cleaning around livestock and feedlots. Not only is it durable and easy to clean, it can also prevent outside birds from scavenging for food. This can prevent diseases that can be carried by wild birds.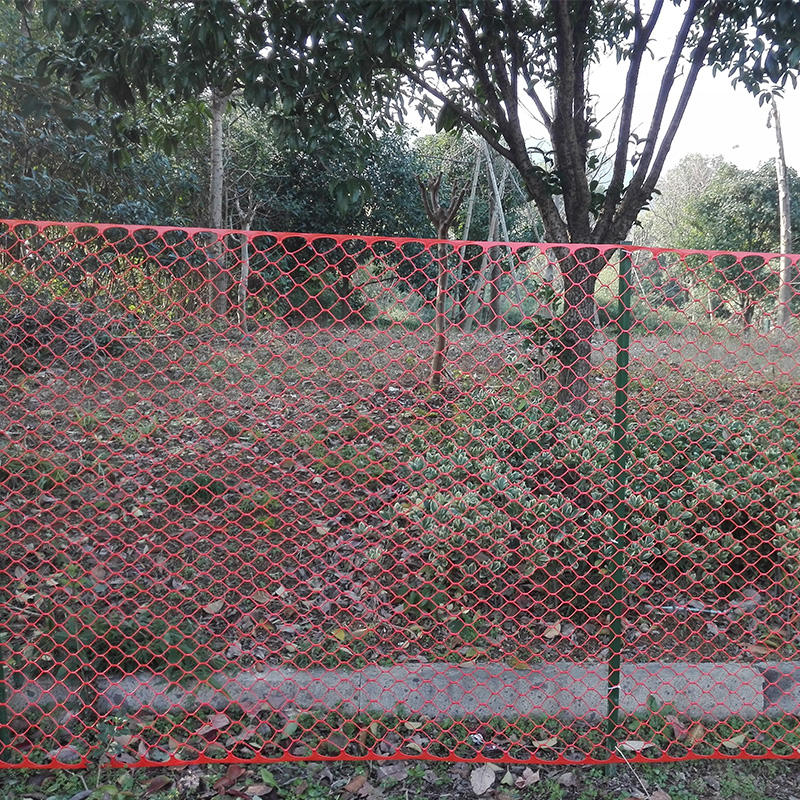 Hexagonal mesh
Hexagonal mesh is mainly called as poultry net, widely used in caging poultry and isolating the other animals or farm areas. 
Also it can be used between railings and split the rail fence. 
With no sharp edges, it is easy to intall and take down without danger.