When it comes to selecting the best plastic square mesh for your project, there are several important factors to consider. The right mesh can provide structural support, enhance safety, and ensure the success of your project. In this ultimate guide, we will explore the key considerations for choosing the best plastic square mesh, including material types, mesh sizes, strength requirements, and more. By the end, you'll have the knowledge you need to make an informed decision and select the ideal plastic square mesh for your specific project.
Understand Your Project Requirements:
Before diving into the specifics of
plastic square mesh
, it's essential to have a clear understanding of your project's requirements. Consider the purpose of the mesh, the environmental conditions it will be exposed to, and any relevant industry or safety standards that need to be met. Having a comprehensive understanding of your project will help you make the right choices throughout the selection process.
Material Types:
Plastic square mesh is available in various materials, each with its own unique properties. Common materials include polyethylene (PE), polypropylene (PP), and polyvinyl chloride (PVC). PE is known for its flexibility, UV resistance, and affordability. PP offers excellent chemical resistance and high-temperature tolerance. PVC provides durability, fire resistance, and good electrical insulation properties. Consider the specific requirements of your project to determine the most suitable material for your plastic square mesh.
Mesh Size:
The size of the mesh openings is a crucial factor to consider. It determines the amount of light, air, and water that can pass through the mesh. Smaller mesh openings provide more structural support but may restrict airflow and visibility. Larger mesh openings offer better visibility and airflow but may sacrifice some strength. Consider the intended use of the mesh and the specific requirements of your project when selecting the appropriate mesh size.
Strength Requirements:
Evaluate the strength requirements of your project to ensure the chosen plastic square mesh can withstand the expected loads and forces. Strength can be influenced by various factors, including the material's tensile strength, mesh size, and overall design. Consider the weight or pressure that the mesh will need to support and choose a mesh with sufficient strength to handle those requirements.
Durability and Longevity:
Assess the expected lifespan of your project and choose a plastic square mesh that aligns with those expectations. Factors such as UV resistance, chemical resistance, and weather resistance are crucial for long-term durability. Some projects may require special additives or treatments to enhance the mesh's resistance to specific environmental conditions. Be sure to select a mesh that will maintain its structural integrity over the desired lifespan of your project.
Installation and Maintenance:
Consider the ease of installation and maintenance when selecting plastic square mesh. Some meshes come with specific installation requirements or additional hardware, while others may be more straightforward to work with. Additionally, think about the mesh's cleanability and maintenance needs, especially if it will be exposed to dirt, debris, or chemicals. Choosing a mesh that is easy to install and maintain can save time and effort during the project's lifecycle.
Choosing the best plastic square mesh for your project requires careful consideration of multiple factors. Understanding your project requirements, material types, mesh sizes, strength requirements, durability, installation and maintenance needs, and regulatory compliance are key aspects to consider. By thoroughly evaluating these factors and making an informed decision, you can select the ideal plastic square mesh that will provide the necessary support, safety, and longevity for your project's success.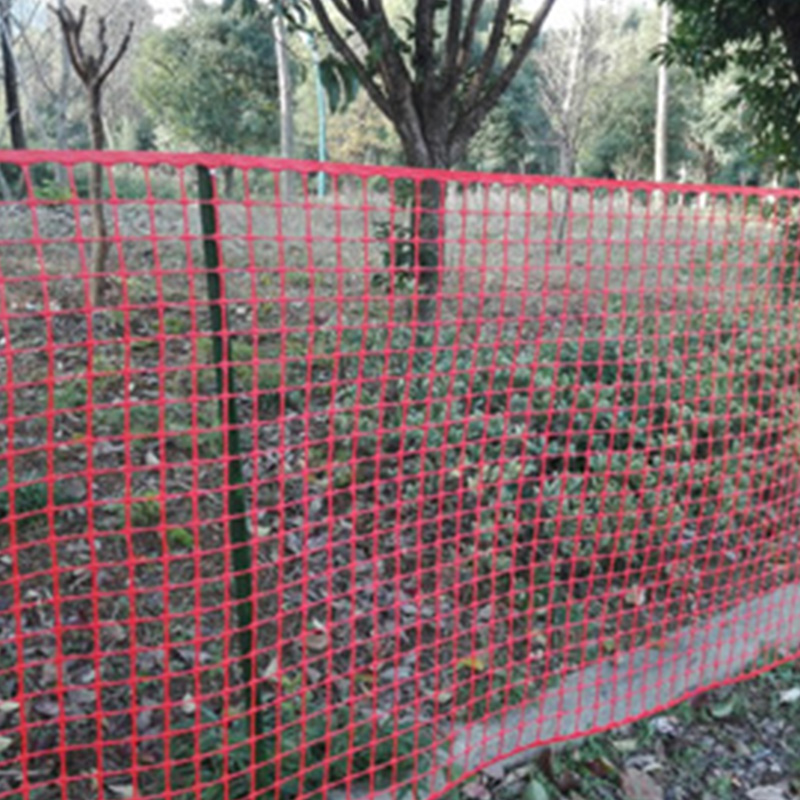 This durable and rigid plastic square mesh is also called as multi-purposed fence and garden fence, it is widely used in the home, commercial businesses and farm areas with its good performance of none-splinters, smooth edges and anti-rust. 
It is easy to install a screen for flower or vegetable gardens, a trellis for climbing flowers or plants, a termporary fence for newly planted shrubs and trees, or a compost bin.