When it comes to poultry farming or keeping backyard chickens, ensuring the safety and well-being of your flock is of utmost importance. One practical solution that can significantly benefit poultry keepers is the use of plastic poultry netting. This versatile and cost-effective material not only protects your birds from predators but also offers several advantages that can save you both time and money. In this article, we will explore how plastic poultry netting can be a valuable investment for poultry enthusiasts.
Predator Protection:
One of the primary concerns for poultry keepers is protecting their feathered friends from potential predators. Plastic poultry netting acts as an effective barrier, preventing unauthorized access to your flock. It is sturdy enough to keep out larger predators like raccoons, foxes, and dogs, while also deterring smaller pests such as snakes and rodents. By investing in quality plastic netting, you can significantly reduce the risk of predator attacks, potentially saving you from costly losses.
Durability and Longevity:
Compared to traditional wire mesh,
plastic poultry netting
offers exceptional durability and longevity. It is constructed from high-density polyethylene (HDPE), a strong and weather-resistant material that can withstand harsh environmental conditions. Unlike wire mesh, which may rust over time, plastic netting remains intact, providing a reliable and long-lasting protective barrier for your poultry. Its longevity ensures that you won't have to spend extra time and money on frequent repairs or replacements.
Easy Installation and Maintenance:
Plastic poultry netting is designed with convenience in mind. It is lightweight, making it easy to handle and install, even for novice poultry keepers. The netting can be quickly set up around your chicken coop, run, or garden area, providing an immediate protective enclosure. Moreover, plastic netting requires minimal maintenance. Unlike traditional wire mesh, it doesn't need periodic rust removal or re-tightening. This saves you valuable time, allowing you to focus on other essential aspects of poultry care.
Cost-Effectiveness:
One of the most significant advantages of plastic poultry netting is its cost-effectiveness. Compared to other fencing materials like metal wire mesh or electric fencing, plastic netting is a budget-friendly option. It offers excellent value for money without compromising on quality or effectiveness. By opting for plastic netting, you can save on upfront costs while still ensuring the safety and security of your poultry. Additionally, its durability and longevity contribute to long-term savings by reducing the need for frequent replacements or repairs.
Versatile Applications:
Plastic poultry netting is not limited to protecting poultry alone. It has a wide range of applications on the farm or in the backyard. You can use it to create enclosures for other small livestock, such as rabbits or goats, or to protect your garden from pests. Its flexibility allows you to adapt it to various needs, making it a versatile investment for any poultry keeper or homesteader.
Investing in plastic poultry netting is a smart choice for poultry enthusiasts seeking a reliable, cost-effective, and durable solution to protect their flock. By providing a secure barrier against predators, plastic netting ensures the safety and well-being of your poultry while also saving you time and money. Its easy installation, low maintenance requirements, and versatility make it a practical investment that can be utilized in various applications. Make the smart choice and consider plastic poultry netting as an essential component of your poultry-keeping setup.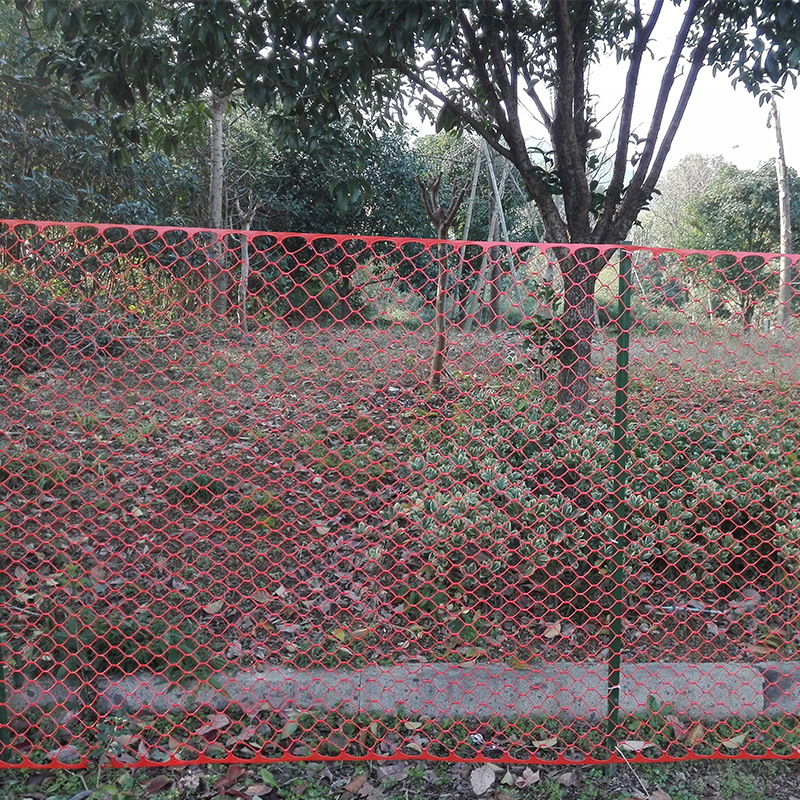 Hexagonal mesh is mainly called as poultry net, widely used in caging poultry and isolating the other animals or farm areas. 
Also it can be used between railings and split the rail fence. 
With no sharp edges, it is easy to intall and take down without danger.