Poultry farming has long been a vital sector of the agricultural industry, providing a significant source of food for populations around the world. Over the years, farmers have continuously sought innovative methods to enhance productivity, improve animal welfare, and maximize efficiency. In recent times, the introduction of plastic netting has revolutionized poultry farming, particularly in the rearing of chickens and ducks. This versatile and durable material has proven to be a game-changer, offering numerous benefits to both farmers and the birds they raise.
One of the primary applications of plastic netting in poultry farming is as a protective barrier, creating enclosures for chickens and ducks. Traditionally, wire mesh was commonly used for this purpose. However, plastic netting offers several advantages over its wire counterpart. First and foremost, plastic netting is lightweight, making it easier to handle and install. It also provides better ventilation and allows for improved airflow within the enclosures, reducing the risk of heat stress among the birds. Additionally, plastic netting is resistant to corrosion and does not rust, unlike wire mesh, ensuring its longevity and reducing maintenance costs for farmers.
Moreover,
plastic poultry netting
promotes animal welfare by minimizing the occurrence of injuries and diseases. The material's smooth surface and flexibility prevent birds from getting entangled or injured, as opposed to the sharp edges and rigid structure of wire mesh. It also acts as a deterrent to predators, effectively protecting the poultry from external threats. The enhanced safety provided by plastic netting translates into healthier and happier birds, ultimately contributing to improved productivity on the farm.
The versatility of plastic netting extends beyond protection and containment. It has found applications in optimizing poultry farming processes such as feeding and waste management. Plastic netting can be used to create partitions and dividers within enclosures, facilitating controlled feeding areas. This ensures that each bird has equal access to food, reducing competition and minimizing feed wastage. Additionally, the netting can be strategically placed to guide waste materials, such as droppings, towards designated collection points, simplifying the cleaning process and maintaining a hygienic environment for the birds.
Furthermore, the use of plastic netting has implications for the farming industry's sustainability and environmental impact. Plastic netting is typically made from recyclable materials, reducing its carbon footprint compared to other alternatives. Its durability ensures a longer lifespan, reducing the frequency of replacements and the associated waste generation. Additionally, the lightweight nature of plastic netting translates into lower transportation costs and energy requirements, contributing to overall resource efficiency.
In conclusion, plastic netting has emerged as a transformative technology in the field of poultry farming. Its lightweight, durable, and versatile properties have revolutionized the way chickens and ducks are raised, providing numerous benefits for farmers and the birds alike. From offering enhanced protection and improved animal welfare to optimizing feeding and waste management processes, plastic netting has proven to be an invaluable tool in the industry. As poultry farming continues to evolve, it is clear that plastic netting will play an increasingly significant role in shaping the future of this vital sector.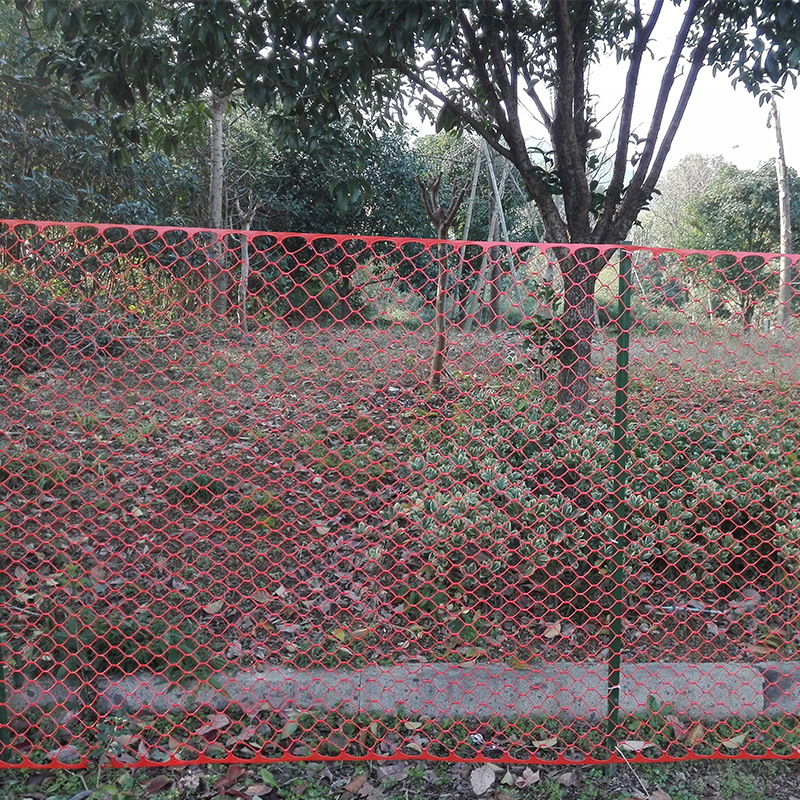 Hexagonal mesh is mainly called as poultry net, widely used in caging poultry and isolating the other animals or farm areas. 
Also it can be used between railings and split the rail fence. 
With no sharp edges, it is easy to intall and take down without danger.