Construction sites are notoriously dangerous environments. Heavy equipment, sharp tools, and potential falls are just a few of the hazards that can cause serious injuries or even fatalities. One way to help mitigate these risks is by installing an orange safety fence around the perimeter of the worksite. These fences are a common sight at construction sites, but there are important considerations to keep in mind before installation.
Here are some things you need to know before installing an orange
safety fence
:
1.Purpose of the fence: The primary purpose of the orange safety fence is to keep people out of the construction site. This is important for safety reasons, but it also helps to protect the integrity of the project. Before installing the fence, it is important to identify any areas where access may be needed, such as entry and exit points for workers and equipment.
2.Regulations: Regulations around safety fencing can vary depending on your location, so it is important to check with local authorities before installation. In some areas, there may be specific requirements around the height and placement of the fence, as well as the materials used.
3.Materials: Orange safety fences are typically made from durable plastic or mesh, and can come in a variety of sizes and lengths. It is important to choose a fence that is appropriate for your specific project, taking into account factors such as wind and weather conditions.
4.Installation: The installation of an orange safety fence requires careful planning to ensure that it is properly secured and will not fall or shift. It is important to follow manufacturer guidelines for installation, which may involve using stakes or other anchoring devices. The fence should also be inspected regularly to ensure that it remains secure and in good condition.
5.Maintenance: Like any piece of safety equipment, an orange safety fence requires regular maintenance to ensure that it is functioning properly. This may involve inspecting the fence for damage or wear, repairing any issues, and cleaning the fence to remove dirt and debris.
In conclusion, an orange safety fence is an essential tool for ensuring the safety of construction sites. Before installation, it is important to consider factors such as the purpose of the fence, regulations, materials, installation, and maintenance. By following these guidelines, you can help to ensure that your construction site is safe and secure for all workers and visitors.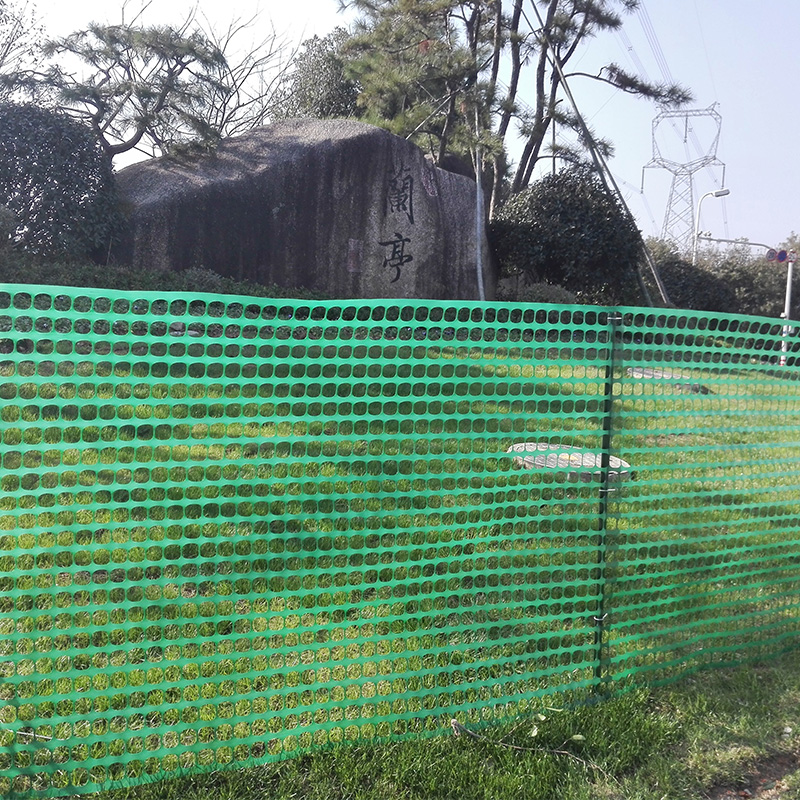 Safety fences are also known as warning barriers and snow fences. The main color is orange, designed for warning. The main grid is rectangular and oval. Widths vary from 1m to 1.8m.
It uses HDPE as the main raw material, adds UV, and is made by plasticizing.
With our extensive experience in the field of extruded wire mesh, we divide safety fences into SR series and BR series to satisfy discerning customers and complete our product specification range.