Plastic poultry netting
is a type of fencing material used for keeping chickens and other poultry contained. It can be made of polypropylene or virgin polyethylene. These materials are water proof and rust resistant. They also have good tear strength. This makes them ideal for breeding poultry. In addition, plastic netting can be used for a number of other applications, including screening flower beds, vegetable gardens, and other areas where livestock can be protected.
While there are many types of plastic netting, the two most common are oriented and extruded. Both of these netting products are produced through the stretching and extrusion of high density polyethylene. There are many uses for plastic mesh, and it can be designed to fit the needs of the client.
A common use of plastic netting is as a barrier around a garden or to keep birds from scavenging on grains. Other common uses include in aquaculture and road base netting. Plastic netting has also been used as debris netting on construction sites.
Plastic poultry netting is available in several different gauges. You can find a range of sizes from half an inch to 2 inches. Chicken wire can be found in a variety of heights from 2-4 feet. However, this type of fencing is not the best option when it comes to keeping large predators out. Instead, a better choice would be a chain link fence.
Chain link is durable and cheap, but it does require a little work to install. However, it can keep out most predators. If you are looking for an inexpensive way to contain a small flock, then this type of fencing will be suitable for you.
An oriented plastic poultry netting is made of high density polyethylene, and has a smooth edge. This is an excellent alternative to galvanized chicken wire. The netting is lightweight, rot-resistant, and UV stabilized. It can be manufactured in a wide variety of colors. As well, it is easy to cut.
Aside from the various sizes and colors of oriented plastic poultry netting, there are also a number of different hole opening types. Depending on the design you have in mind, you can choose from a simple square or hexagonal design.
The netting is also available in knotted form. Knotted netting is easier to install, and it can be cut into any size. Additionally, it is a more economical option than the more expensive oriented plastic netting. It is often supplied in rolls, and will not fall apart when cutting.
Although poultry netting can help prevent certain diseases from spreading, it does not have the same kind of protection as electric or other permanent fences. For example, avipoxvirus, fowl cholera, and salmonella can be a serious problem if left untreated. Also, predators can burrow beneath the netting, and if they do, the strands can be damaged.
Another advantage of poultry netting is that it is non-toxic, making it a safe solution for your flock. However, if you are looking for something that will protect your birds from aerial predators, then a more reliable choice is aviary netting. Aviary netting is a fine polypropylene mesh that is designed to protect birds from physical attacks, but it is not as effective against predators.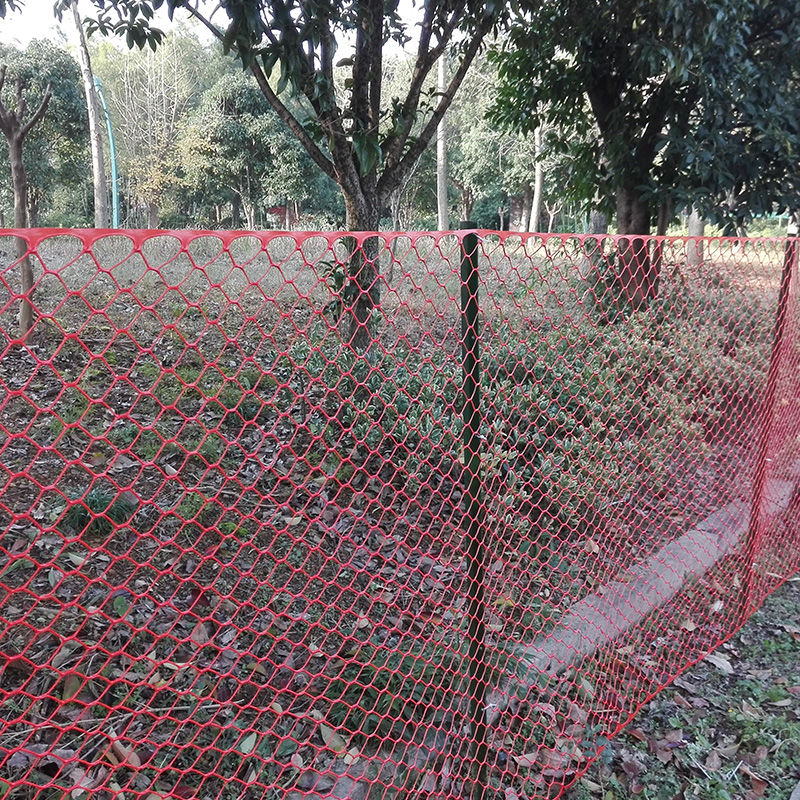 Hexagonal mesh is mainly called as poultry net, widely used in caging poultry and isolating the other animals or farm areas. 
Also it can be used between railings and split the rail fence. 
With no sharp edges, it is easy to intall and take down without danger.