Protective plastic mesh is widely used in domestic, commercial and farm areas with good properties of no debris, smooth edges and rust resistance. Plastic protective nets are mainly used for protection and isolation in construction projects, especially the barbed plastic protective nets can effectively prevent the intrusion of animals, and can also be used as protection for courtyards, pastures, forest farms, etc., with good isolation effect and vision deterrent.

There are various production methods for plastic stretch mesh structure materials, some of which are welded into a well-shaped or square or rectangular structure by plastic strips, and some are extruded into mesh materials by molten plastic rotating head, and then unidirectional or bidirectional pulling. stretching method; some use molten plastic to form a mesh material on the reciprocating head, and then unidirectionally or biaxially stretch, and some also use sheet punching to form a mesh material for unidirectional or bidirectional stretching. To different extents play a certain role in protection and isolation.


However, in practical applications, it is found that such materials generally only play a role in protection and isolation, and can not achieve a good visual effect for the isolation and protection of engineering sites, gardens, forest farms, courtyards, pastures, etc. The
square mesh
has the function of isolation and protection and has a good visual effect, which is a good safety protection material. The plastic biaxially stretched grid is an integrally formed mesh structure, the mesh structure includes a plurality of hexagons and rhombus, the hexagons and the rhombus are alternately arranged, and form nodes at the intersections.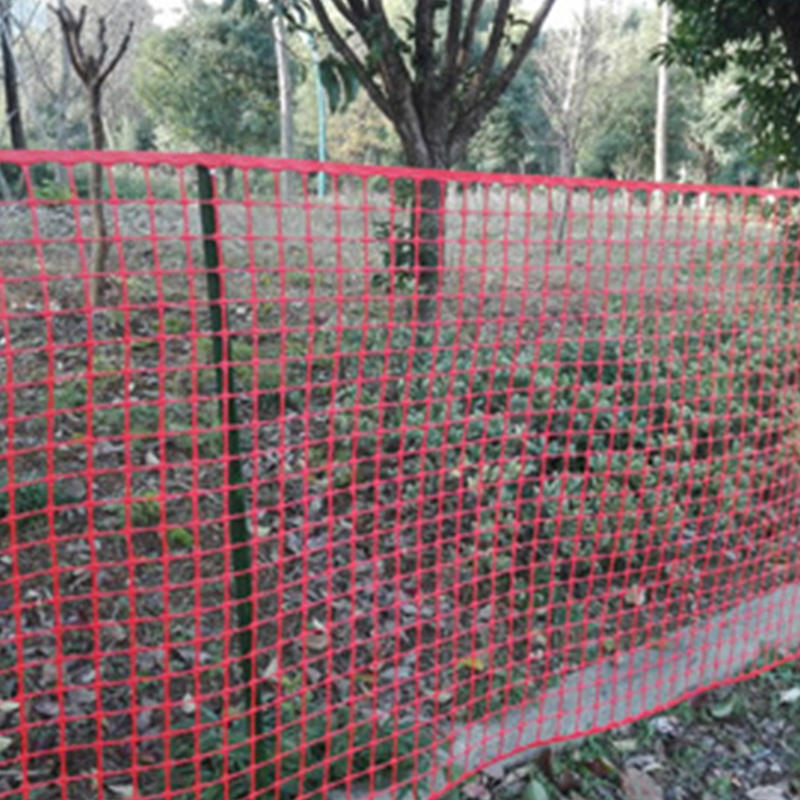 Feature:
Non-corrosive and rustproof with no sharp edges
Versatile-perfect for all fencing needs with UV protected
Design blends within surrounding environment
Easy to install and take down
Packing: As per clients' request.