Plastic barrier mesh
is an excellent way to provide a solid barrier in a variety of settings. It's strong and durable, yet affordable. It's also versatile enough to be used for many types of temporary and semi-permanent installations. Whether you're looking for an access control barrier, or a fence around your garden, a plastic barrier is perfect for the job.
A variety of different sizes and colors are available for the consumer to choose from. They are available in both light and heavy duty grades, making them ideal for a wide range of uses. While it may not be as durable as a metal barrier, it is an excellent choice for short term or semi-permanent applications.
The polyethylene material is lightweight and can be easily seen from a distance, but it is still extremely tough. This makes it an excellent option for safety fencing on construction sites, highways, and more. Also, it can be recycled to make something else, making it environmentally friendly.
When used in a long-term application, barrier mesh is extremely resistant to wind and deformation. In addition, it has a flat surface that is extremely stable. It can be used as a poultry fence, corn circle, or even plant support. Unlike a traditional metal fence, it doesn't take up a lot of space.
It's easy to install, and you won't have to worry about the cost. You can load the plastic barrier into a truck and bring it to your site, and you can then discharge it through a drain plug if it becomes wet. If you have a large construction project, a barrier can reduce transportation costs and allow you to do more. And since the mesh can be installed in a wide range of colors, you can create a unique look on your property.
Another benefit of using a plastic barrier is that you won't have to worry about theft. There are no pins, hinges, or cables that can be stolen from the product. That means you can use it in traffic control and crowd management, and it's easy to trademark it for marketing purposes.
One of the biggest advantages of the plastic mesh is that it can be molded in virtually any shape and color. This allows you to create a custom barrier for your business. Additionally, the durable material has a high aesthetic value, so it's a good choice for crowd control and marketing purposes.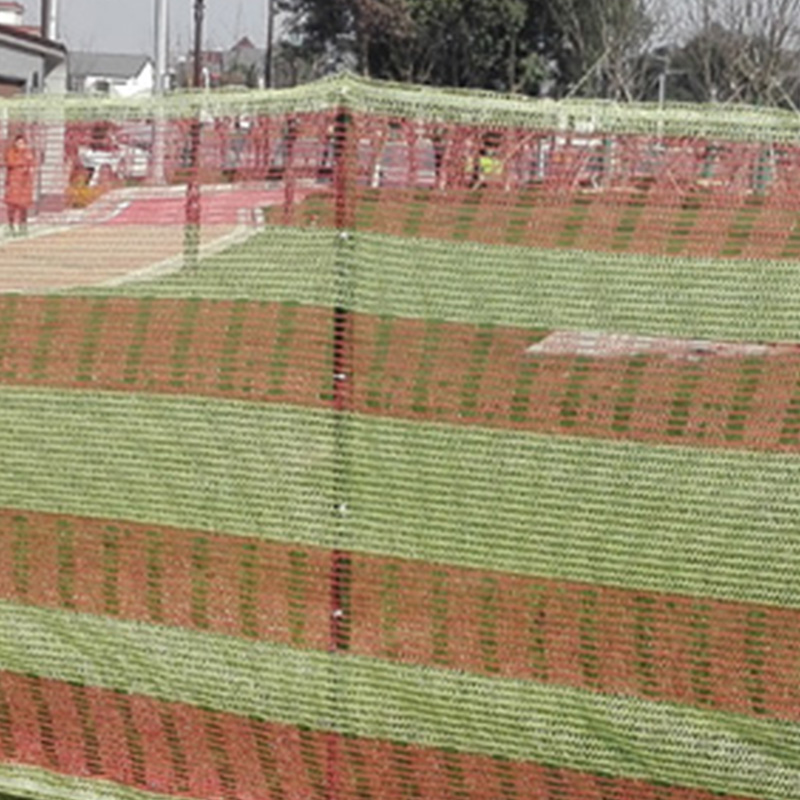 The mesh bag fence is knitted by the tape filament with two colors in orange and yellow. 
It is widely used in construction sites, work sites, open excavations, warning and restricted areas. 
Contributing to its light weight and low cost, it is widely welcomed in the oversea markets.